Let's hear from the youth!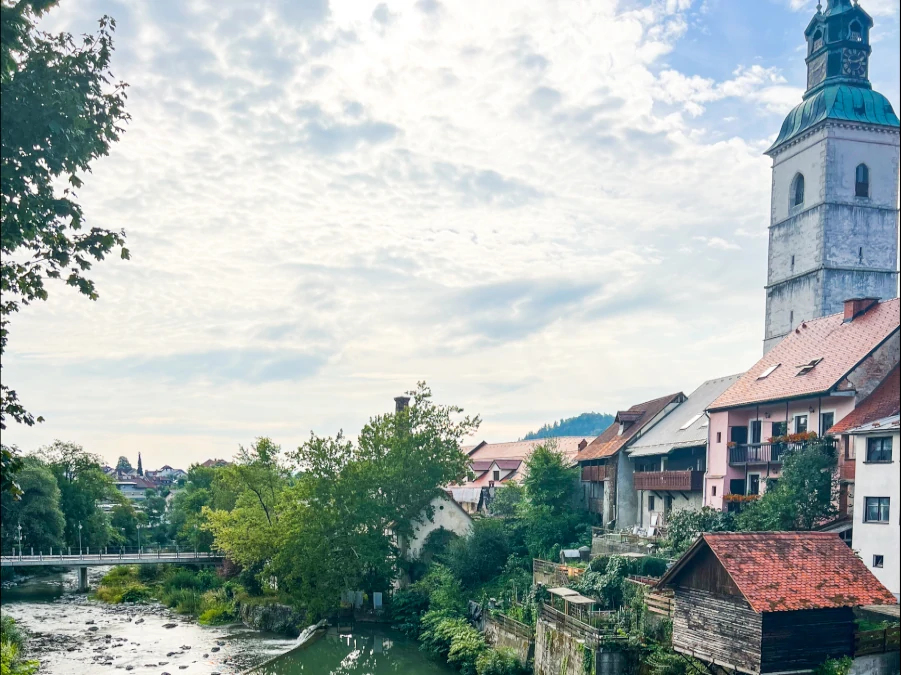 This year's Douzelage meeting took place in Skofja Loka, Slovenia on the 25th to 28th of August (2022).
Day 1
The very first activity was sightseeing around some of the most beautiful places in Slovenia. Everyone boarded a bus and then made our way to the first destination: Bohinj lake, where we had way too little time to really appreciate the beauty of that place (if you ever find yourself in Slovenia, you must not miss it). Some also went to Ljubliana on the first day!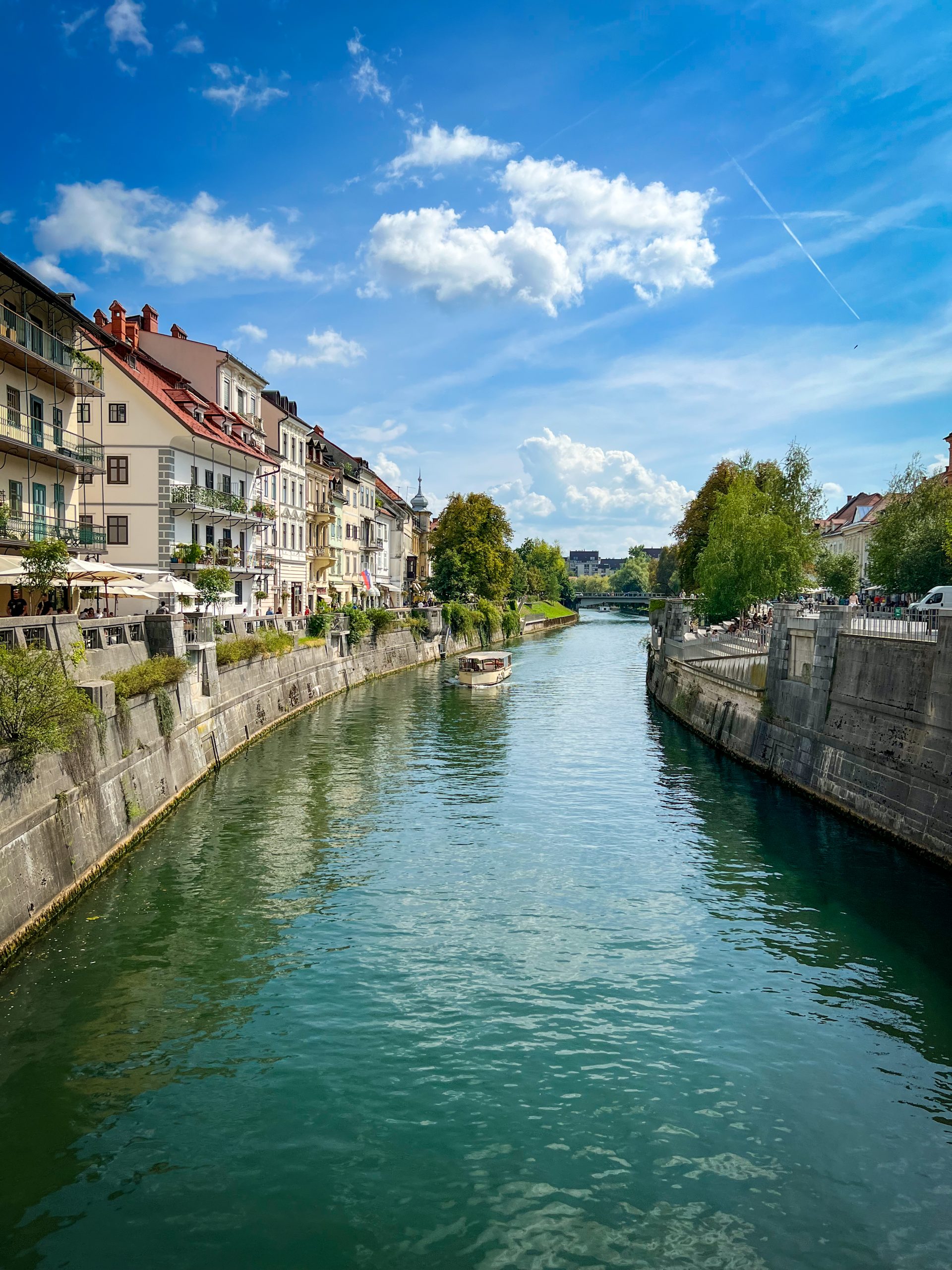 We had to keep moving along to go hike up to the Savica Waterfall nearby. There were a lot of steps to get there, 553 steps actually !! But the fantastic view was definitely worth it. This waterfall is one of the sources for Lake Bohinj. It was a great way to see a bit of Slovenia and a very nice start to the meeting. 
Thereafter we had the opening ceremony at Sokolski dom with the official opening speeches, live music, food and wine. 
And that was really when people started to mingle and reunite with one another. It was so amazing to be able to meet so many people from so many different countries. Great first night!! 
Day 2
To start off day 2, we gathered in Sokolski dom with the General Meeting and Education Meeting for opening speeches and the unveiling of the new Douzelage banner (hats off to everyone for their fantastic work!). We started the Youth Meeting in the Pri Rdeci Ostrigi with some team games to get to know each other a little better first. Disclaimer: no eggs were harmed in our games….
It was time to get down to business and we all gathered to discuss the topic of the meeting "Junior for seniors – active aging." We shared our thoughts and findings with each other through several short discussions and presentations. After we got some lunch to fuel up for an afternoon of activities. Some of the group were lucky enough to participate in a lebkuchen workshop to make some nice treats, while the rest of the group played beach volleyball in the sun.
After some of the group had a quick dip in the river to cool off (it was really a hot day and was much needed), we all got ready quickly to attend the "Junior for seniors – active aging" project presentation. We learned about the work that had taken place over six events since September 2019 across the topics of e-education for seniors, transport, accessibility, and living conditions for seniors and youth. There was a q&a session at the end where we gained more insight into the benefits of the project. Afterwards, there was the group photo, which sometimes is the most difficult part of the weekend. Trying to get such a large group of people to stand still all at once is a patience-tester!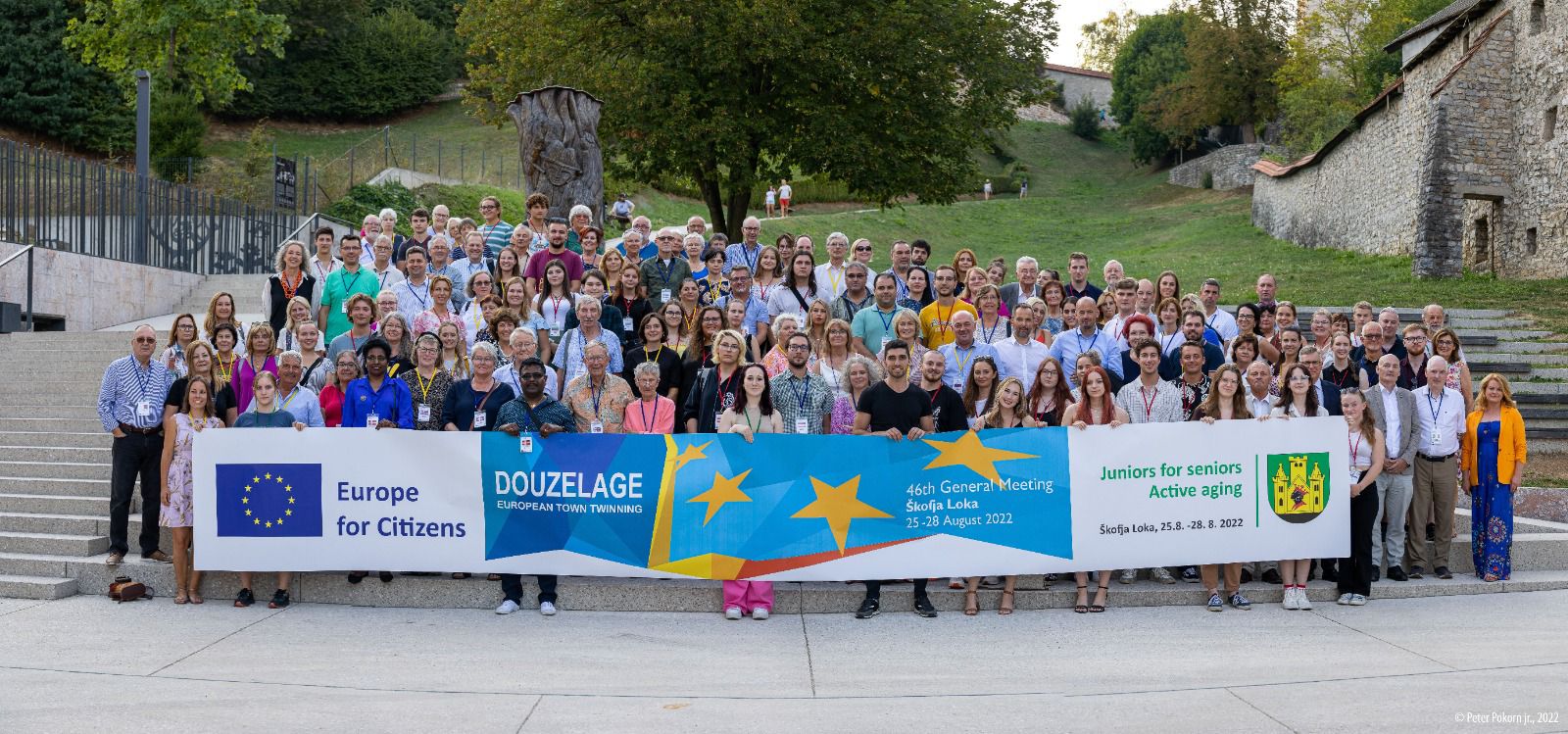 Our work was done for the day. We went to Gostilna Starman for dinner and had a lovely evening dancing to traditional Slovenian music from the Kerlci band. We reckon it was a real highlight for everyone involved, it just felt like everyone had put on their biggest smiles and dancing shoes for this one. For the Youth Meeting however, the party went on, as we had a beer pong tournament in Pri Rdeci Ostrigi.
Day 3
Day 3 started off with escape town, like your ordinary escape rooms, except we used the whole town! We gathered clues from trees and windows to solve the secret of Margareta's ring. It was a good challenge to work in our teams and a great way to see more of the beautiful town.
Afterwards, we returned to Pri Rdeci Ostrigi for the elections of our new president – Big congrats Zino!! Before we knew it, it was lunch time again before we split into groups for our afternoon activity. Some of the group spent the afternoon exploring Slovenia's capital, Ljubljana, seeing the fantastic architecture and the castle on the hill. Others stayed in Skofja Loka, either taking part in a historical walking tour of the town, or hanging out by the Sora river and having a nice afternoon swim.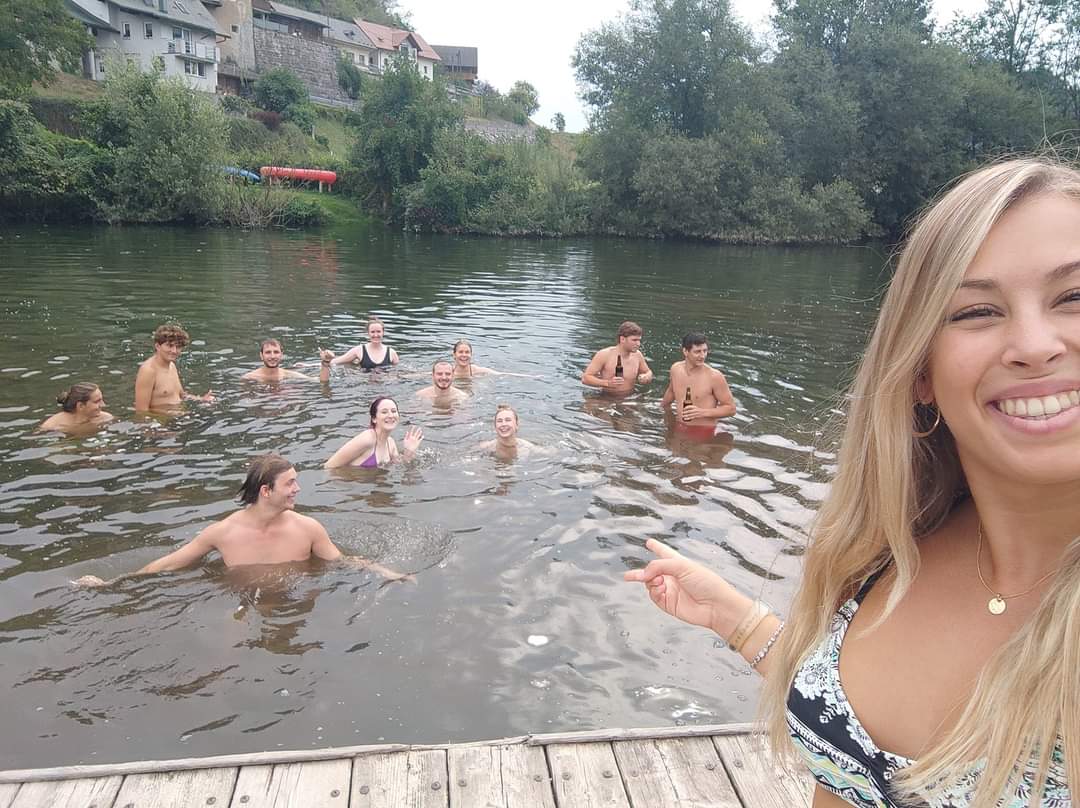 In the evening, we had a lovely feast but it was sadly time for the closing ceremony. However, it was finally time to announce the new members joining Zino on the youth board, which had been in the works all day leading up to that moment. Looking at the photo below we have (from left to right) Ida Tornvig from Holstebro, Denmark; Hannah Mc Nulty from Bundoran, Ireland; August Whittick from Sherborne, United Kingdom; our lovely president Annigje; our new youth president Zino Vreysen from Altea, Spain; Corinna Hacker from Bad Kötzting, Germany; and Michelle Held from Meerssen, Netherlands. This is the new youth board ( + Annigje)!!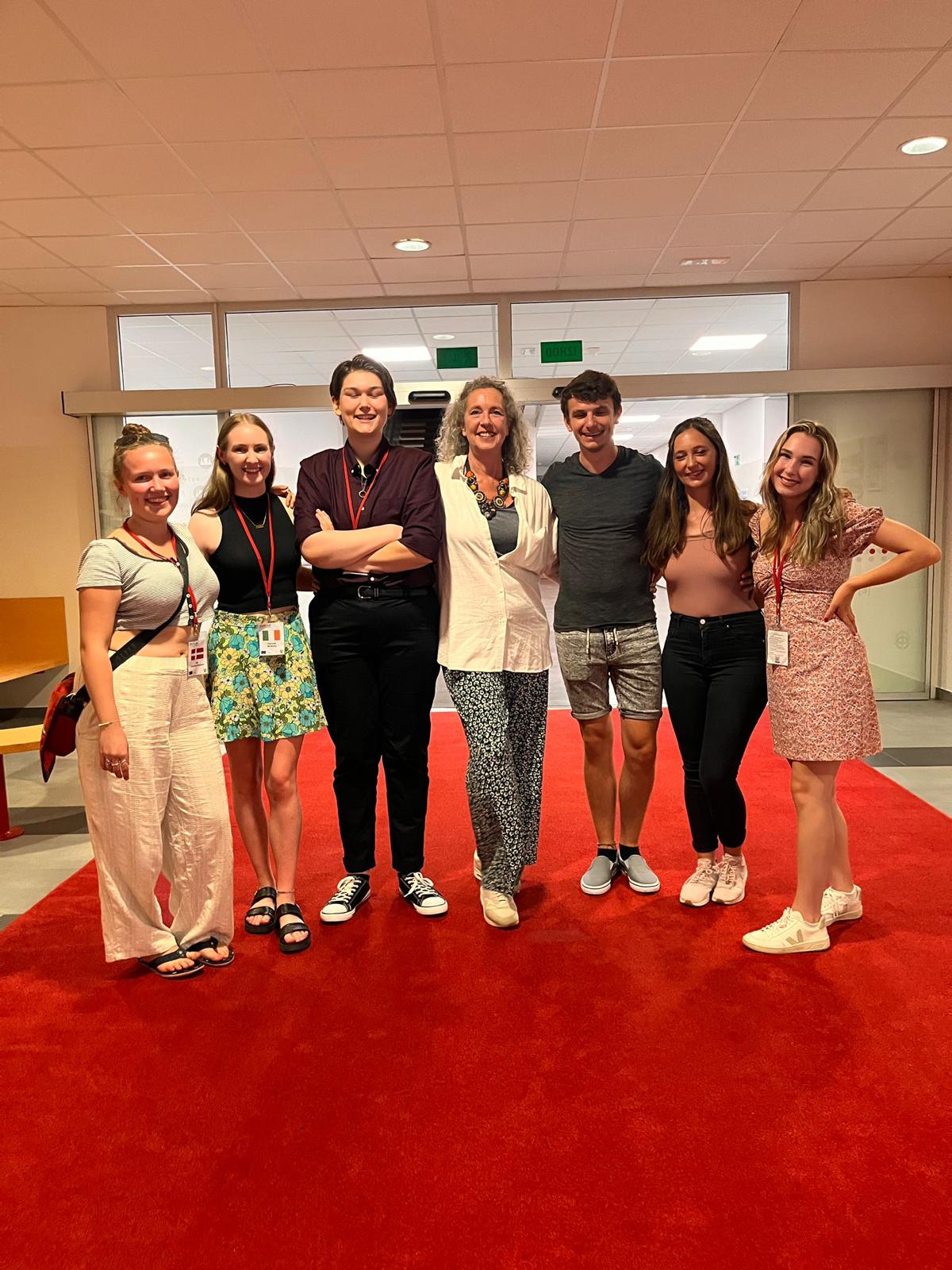 The next morning by far was our least favorite part of the meeting, as we had to say goodbye to all our new friends. We're already counting down the days until the next meeting and can't wait to get started on some new projects!
Thanks to everyone that attended this year's meeting, what a lovely bunch of people!! 
Until next time from: Hannah, August, Ida 🙂